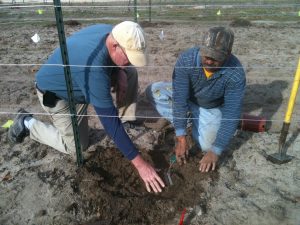 The work at Fairhaven is guided by R.L. Winters, Master Horticulturist with 51 years of Horticulture Science experience. Our training and certifications include; plant physiology, soil sciences, plant nutrition, tissue culture, entomology, and woody crop production. Fairhaven is a fully certified, state licensed facility, that holds licensure in Hydraulic Design, Water Quality Testing, Soil Analysis, USDA (APHIS listed) International Plant Services, Water Supply Protection, and Food Crop Insect Control.
The areas of development at Fairhaven are concentrated in three distinct arenas. Those areas are; research and development of new genetic lines for commercial planting, container vine production, and development of improved propagation sources.
In our effort to maintain the highest standards possible, Fairhaven has begun the process of developing lines of certified virus free stock.  The 2010 Protocol, and the standards set forth by the National Clean Plant Network, are top on the list of projects at Fairhaven.  To that end 2013 marks the installation of the first Certified Propagation Blocks at Fairhaven. As the effort moves forward we will be adding additional lines.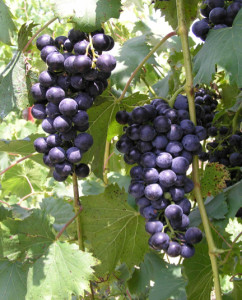 The exciting future of the Heritage genetic lines of grapes has propelled Fairhaven to the forefront of the science of Sustainable Viticulture. Our decade long project to resurrect the lost genetic lines of the post-Civil War American Hybrid grapes has been a labor of love for the staff at our facility.  Nearly eight years of field testing and selection, has led us to the inner secrets of this incredible line of vines! While working with the 279 varieties of American hybrids, Fairhaven has identified, grown, and field tested, relentlessly, to sort out the most desirable varieties from this group of superb vines. The identification and development of this finite group of vines is an accomplishment no other firm has been able to attain. We are certain that a significant contribution to the advancement of the grape industry, and improvement in the lines of many new varieties, yet to be introduced, are intrinsically tied to the Heritage line.
This is our mission, our life's passion!